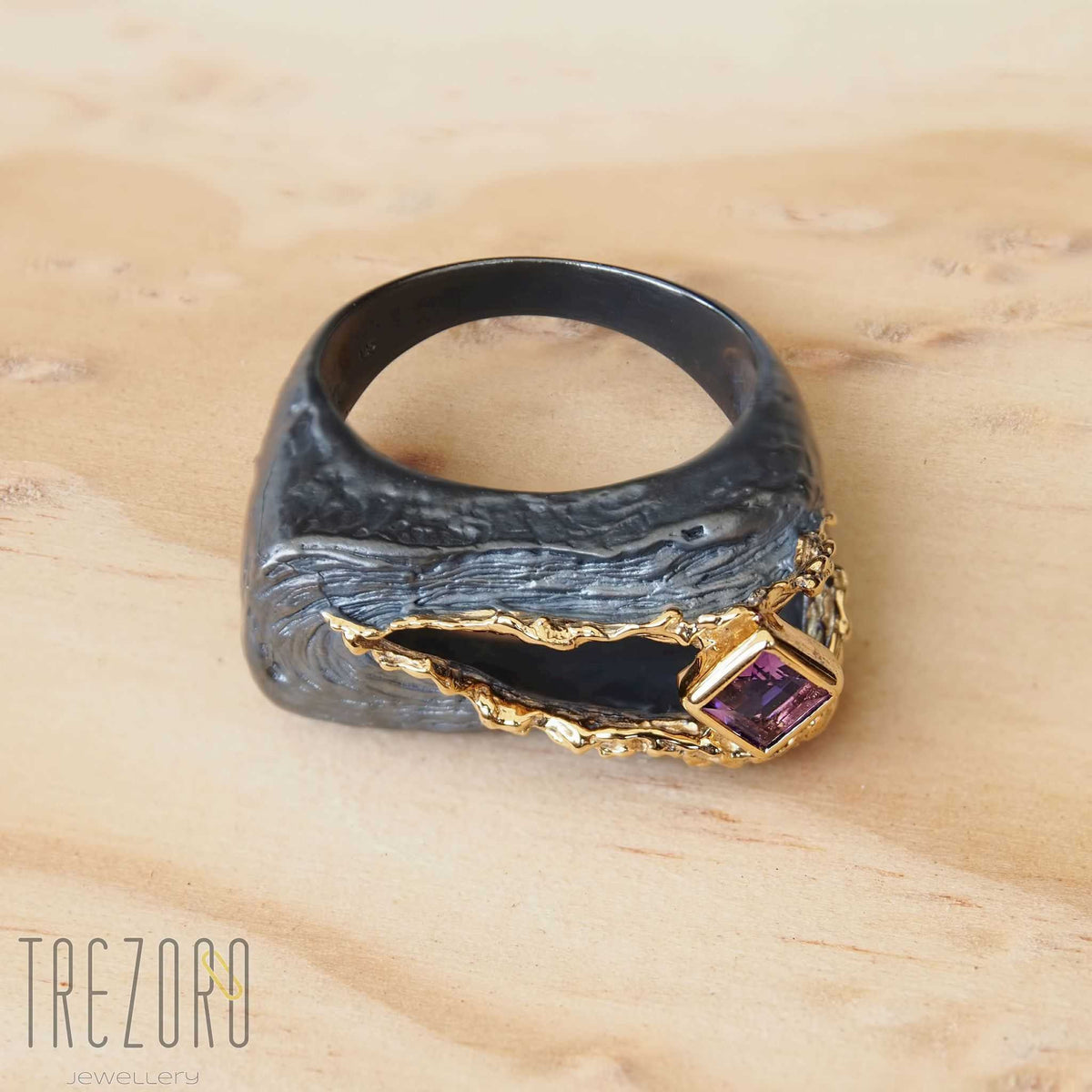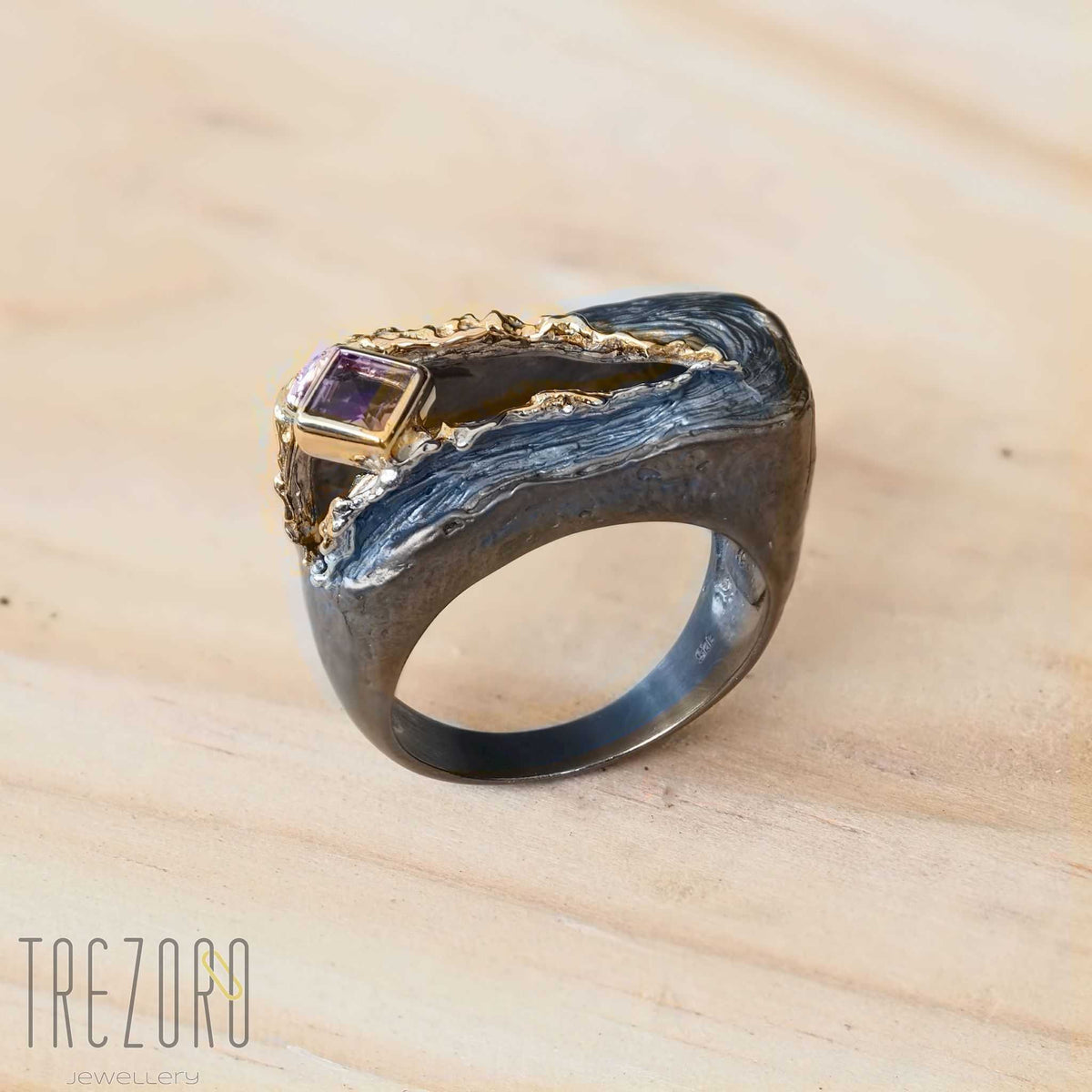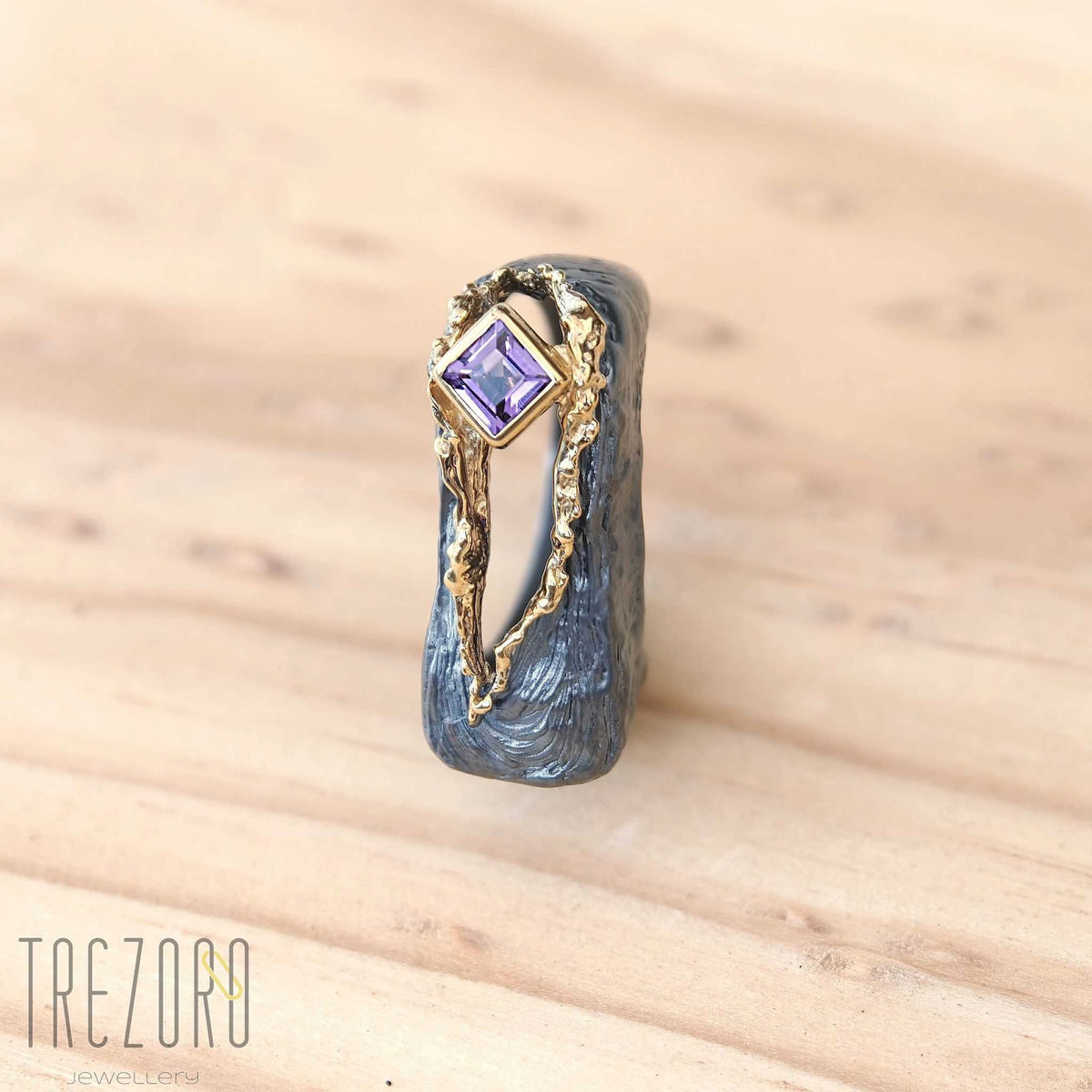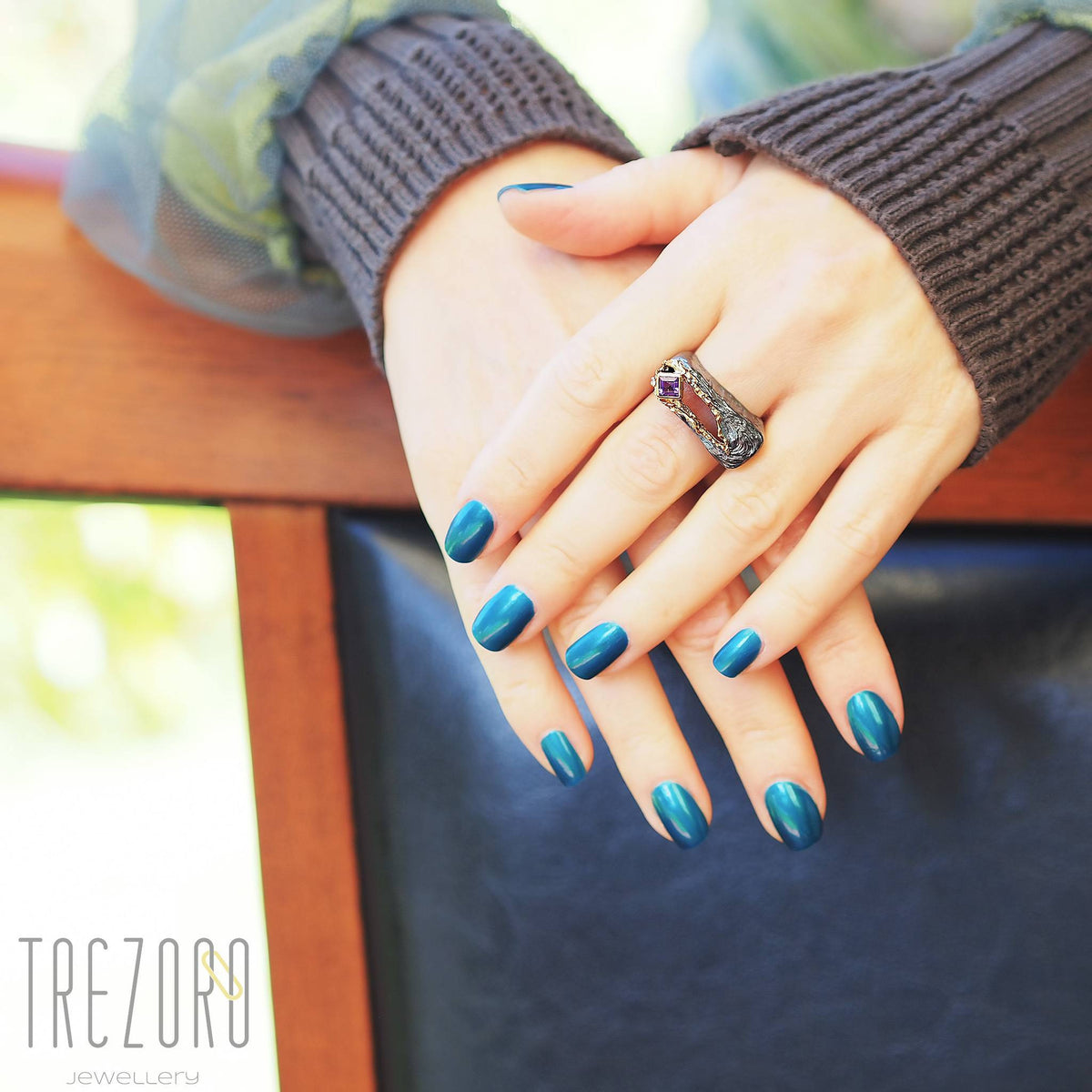 Amazing Surprise Ring Slider
This site does not sell jewellery! It is intended to demonstrate alternate product page layouts for the Boundless theme.
This designer sterling silver ring features a Natural Amethyst gemstone of 0.35 carat and the area around the stone is accented with gold plating. The ring is oxidised to give it appealing dark colour.
The nice guys at Trezoro offer free shipping in Australia and New Zealand and cheap shipping to other countries.
The ring will be delivered in a beautiful gift package: